Lohmann active worldwide – despite corona crisis
In times of the Covid-19 pandemic, companies and people are increasingly holding together.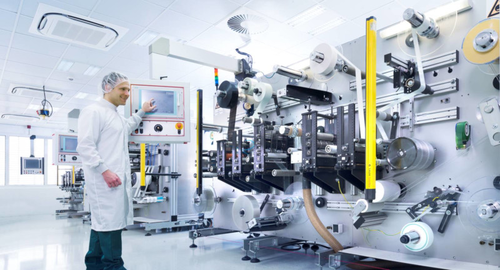 Solidarity and unconventional help are becoming more and more important. This is also true for Lohmann.
Especially for medical technology and the food packaging industry, employees are on duty around the clock to continue supplying customers with products of well-established quality. Dr. Jörg Pohlman, managing partner of Lohmann: "We are proud of our employees. Only due to their commitment is it possible for us to be there for our customers flexibly and reliably - and without delivery bottlenecks". Even in countries with strict restrictions Lohmann is classified as system relevant and thus allowed to continue production, as our products are used in food packaging, medical technology and the hygiene sector. Lohmann customers report that they can successfully use our products against the spread of the coronavirus. In Spain, Great Britain, Germany and the USA, for example, Lohmann adhesive tapes could be used for corona test strips or for the production of keyboards for the control of medical respirators. Within 24 hours, Lohmann employees provided the urgently needed special adhesive tape DuploCOLL® / DuploMED® – an important element in making quick diagnoses in medical facilities such as doctors' practices, hospitals, laboratories and health centers. Lohmann is also able to meet the increasing demand for adhesive solutions for packaging printing in the food industry with its plate mounting tapes for fixing printing plates during the corona crisis. Especially in times of crisis, customers can rely on our individual and technically mature adhesive tape solutions worldwide with the Lohmann Bonding Engineers delivering quickly and reliably around the globe.